2015 — 31 March: Tuesday
If the gale this morning doesn't blow me away, I have a pre-lunchdate walk scheduled with Iris. I could use a bit of a fresh food top-up, too, though Mrs Hubbard's cupboard isn't quite bare. That will allow me to test "Robert's" assertions regarding the activation of my new card, the balance of which I can indeed now see1 online for the first time in over seven years.
It's mildly amusing to think that this card — it was originally Christa's — has the lowest of all my credit limits, and yet is the one that gets regularly pounded the most — just to feed me. And I've never paid a penny interest on it. Last time I used it in an actual John Lewis store it still fetched up Christa's name, too, which also mildly amused me. Why not? It's not as if she's disappeared from my memory... just from my current life. I keep a picture of her in my head, and my wallet. Always have; always intend2 to.
When I read...
... opinion pieces like this on the fictional divide the Tories have invented between the deserving poor and the undeserving poor, the only question I have is "What is the point of Iain Duncan Smith?" What was God thinking, as in "there but for the grace of..." People rarely ask to become disabled, or to have to take time out to look after sick relatives, or to have their jobs snatched away to the Land of the Rising... smog clouds.
Not that I was planning on voting Tory. Ever. (Unlike my recently-departed elderly relative!)
After our strolling chat...
... along the banks of the Itchen, followed by a chicken and mushroom pasta (pasta? me? I never eat pasta!) swilled down by an odd fizzy water "Qcumber" I spotted another of the new Richard Stark "Parker" titles that I'd read about in "The Getaway Car" last December: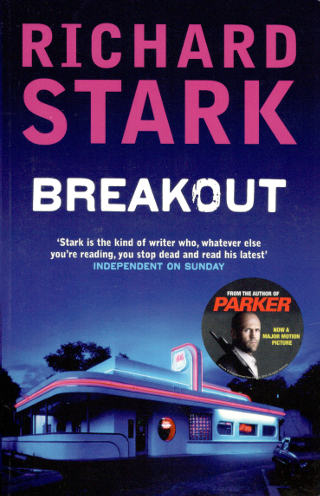 Westlake produced his initial set of these extremely hard-boiled noir thrillers between 1962 and 1972 or so, and then 'silence' until 1997. Today's serendipity is from 2002, not that I'm a completeist. Next, came a swift trip into Eastleigh to pay in the refund cheque from the care-home (and pick up this useful-looking...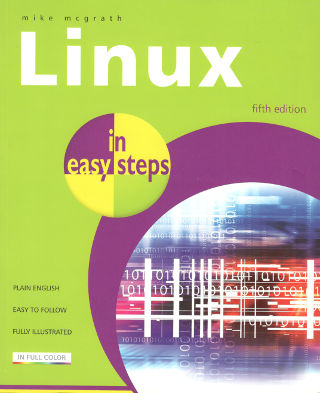 ... "Easy Steps" guide to Linux [it's never too late to start, right?] on the way back to my car). So now I think it's time to put my feet up with a fresh cuppa and contemplate the ineffable whichness of the why for a few minutes while the washing machine does its thing. By the way, I manfully resisted the temptation to buy Kip Thorne's "The Science of Interstellar" since I reckon if you've read one book about Black Holes you hardly need to read another — about a fictional one, at that. I may revisit that decision after my second viewing of the film. (Currently scheduled for tomorrow.)
It's by no means...
... clear that J Robert Oppenheimer actually muttered the words of the god Vishnu — "I am become Death, the destroyer of worlds" — when the Trinity atomic bomb detonated. But, on a lowlier plane, it's clear that I am becoming more like my mad Aunt Peg. She would put her feet up with a cigarette, a cup of coffee, and a library book, in the middle of an afternoon. As often as not she'd then doze off (and hotly deny having done so afterward, of course). My cuppa was hot when I put it down, and cool when I picked it up mere moments later :-)
I've just finished re-reading...
... the later material in my exciting "What to do when someone dies" book. It can take six weeks (or more) to be invited to trot along to the Probate Court for my oath-filled interview. There's not all that much to be done in the meantime beyond making sure I know exactly to whom I shall be writing with copies of my "Sealed Grant" of Probate as I then set about gathering in the assets of mother's estate. Let's face it; her "business affairs" have been trivially simple to handle in the last four years while I've been using my Power of Attorney on her behalf.
There's no land, no property, no household goods, no Trusts, no debts (I've already paid the funeral bill). There are some Premium Bonds, her current a/c, a savings a/c, a few shares, an ISA, and some Life cover. As with Christa, I've been able to reduce the salient financial details of mother's life to a single sheet of A4. Not really all that much trace of 98 years on Planet Earth when you look just at the raw data, is it? I catch myself thinking "This is dreary stuff" but, instead, I need to kick myself (as Christa would say) and think instead "But it's a lot cheaper sorting it all out myself". If I just told a firm of solicitors to get on with it, they'd do exactly the same (fairly trivial) amount of "work" but then charge a fee based on a percentage of the estate, not the work involved.
That thought alone would have finished mother off, I suspect :-)
I'm shocked, I tell you, shocked
Well, not really.

I wasn't going to pay the asking price to read the text of the 2003 study on psychopathic traits among senior UK managers, either.
Footnotes