2013 — 9 July: Tuesday
As I occasionally manage to,1 I remembered to put out my little plastic crate of accumulated empty marmalade/marmite jars this morning in time for the noisy monthly collection. And to refresh the level of software gorp on the Raspberry Pi web server last night. After all, my one remaining Windows system is due to be hosed down with the latest set of critical patches this evening. Neither the Kindle nor the Android Tablet seem to need anything.
Master of Domestic Household (device) efficiency, that's me. Christa would be proud :-)
Better get some fresh food in, too, before I get much older...
Big Bro will...
... doubtless be pleased to hear that I've just signed for his precious auction parcel delivery of postage stamps. Quite heavy, too. And in other NZ news (apart from the fascinating interview with Jane Campion last night ahead of the chat with Clive James) Brack tells me of the short sharp shock detailed here. Quite a way from Bro's little patch, I think.
Actually, my subconscious was up to its usual tricks. It reminded me this morning that I have a fairly recently acquired copy of Dante's Divine Comedy in the Longfellow translation and illustrated by Gustav Doré (last mentioned a while ago) — Longfellow's version being one (of the thousand or so!) that Clive James sought to keep at arm's length, I gather, while producing his new translation.
Rare, but precious...
... are my opportunities to tease one of my gurus:
Now, see, if you were a sensible chap (like me) and ran your Linux Mint on your desktop (like me) in a Virtuous Box under a real OS (like Windows 8, for example) instead of perversely attempting to run things the other way round you would (like me) first have seen a Virtuous popup warning you of a USB device issue on your about-to-be-initialised Mint system (as mine has had since the humongous Patriot USB3 stick it clearly retains an ancestral memory of having been loaded from yesterday afternoon was ripped untimely from its bosom). Or something2 like that.
Speaking of "virtuous", not only have I done my supplies shopping (isn't it a glorious day out there? Perfect for world-class skulking and pottering indoors in my opinion) but I've also wreaked further murder and mayhem among my over-enthusiastic brambles in the front "garden". Retreating in good time before the clouds of pollen could get up my nose. And I'm listening to that new "Adiemus" release...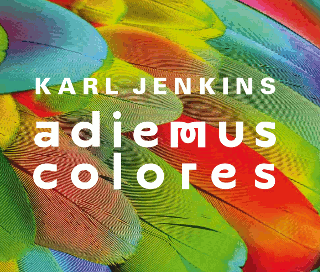 ... ahead of the physical delivery of the CD, courtesy of Amazon's Auto-Rip and MP3 download from their cloud. I'd heard a track during the interview (by Cerys) with Karl Jenkins last Sunday morning. How many people remember Soft Machine at a Prom concert over four decades ago, I wonder?
I had naïvely hoped...
... that everyone involved with this futile nonsense3 had long since given up and gone home:

And what exactly, pray tell, constitutes "a return" on this insane investment? It seems there's no parting of (military) boys from their expensive toys. And it's been asserted that homo sapiens is intelligent. Amazing.
18 updates (158MB?) later...
... and all seems well, so now I shall think about my evening meal. Or I would, were I the slightest bit hungry... which I'm not, yet. I must say, it's quite odd having only the one Windows PC in the house — leaving aside closer scrutiny of the various machines parked, disconnected, up in Junior's room. Though one of those is actually my old iMac, I believe. And another is the cannibalised wreckage of my early retirement foray into servers.
I live in hope that several hundred million tiny transistors hereabouts will be migrating back to London with him this weekend.
Just caught an interview segment on NPR featuring Peter Gabriel on keyboard harmonising with a bonobo. Weirdly interesting. [Pause] As was episode #4 of Oliver Stone's "Untold History of the U.S." but (as I said) I can consume only so much of that at a time before my head risks exploding. The WD Live TV HD media streamer took less than 10 seconds to find the relocated Synology NAS and its video files following yesterday's wholesale network address upheavals. So, no re-education needed.
Footnotes