2008 — 21 October: Tuesday
While it would not be accurate to say I forgot to put out the "green" bin last night, I have only just (00:43) done so, after doing the dishes. What an exciting life, heh? Still, the rain has just about stopped, and Janice Long is going strong. Tonight's picture of Christa, I think, and then the arms of Morpheus: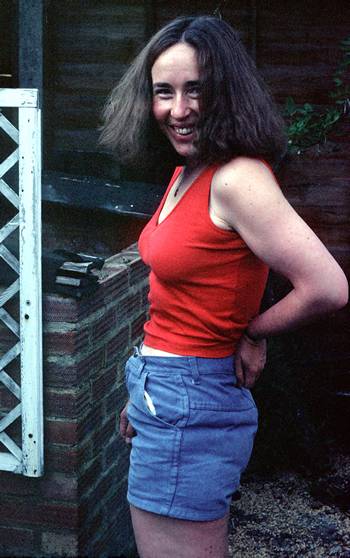 Christa at the Old Windsor coal bunker, circa 1978 or so
G'night.
Put kettle on, mother!
It's 08:46 and time to assemble the next crockpot's worth of hot nutrition. Man cannot live by salads and fresh fruit alone...
As a long-term fan of George Carlin, not to mention freedom of expression, or inventive use of language, I have to admire this piece by Steven Pinker. Puzzle in cognitive neuroscience, indeed!
It's 10:28 and the world is my breakfast-time oyster. The sun is shining, too. Bonus. I predict a short expotition in my near-term future. The green binsters are making their second noisy appearance of the day. I shall let them do their thing before I roll out the wagon.
I had no idea people could be so stupid and desperate as to drink the anti-bacterial alcohol-based hand gel you can find in hospitals these days. (Source.) Or should that have been "Sauce"?
Just finished listening to another instalment of "How shall I tell the dog?" by (the late) Miles Kington. It was nice to know that he, too, was a great fan of Eleanor Bron's "Life and other punctures". Memories. Mind you, it's as weak on puncture repair as Pirsig's "Zen" is on motorcycle maintenance.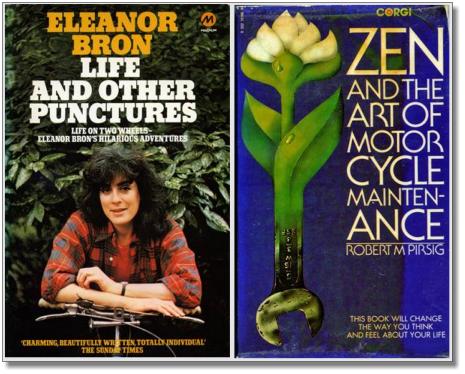 I'm annoyed that the protective stick-on plastic film that I use to protect so many of my paperbacks has shrunk over the years. That was a habit I got into way back in my apprentice days; indeed, I bought my first roll of the stuff (which was also used for protecting aircraft surfaces during drilling and rivetting) from the "company store". Probably in about 1972.
How did it get to be...
... after 15:15 and me still with no lunch inside? Well, PCWorld was being refurbished and did not have what I sought. Nor did the Currys Digital right next door. So I hopped from Hedge End into Southampton. No luck in the Mac store, John Lewis, Staples, Tesco or Maplin. I suppose I can count myself lucky that I managed to find a couple of tasty morsels of a different sort in Borders...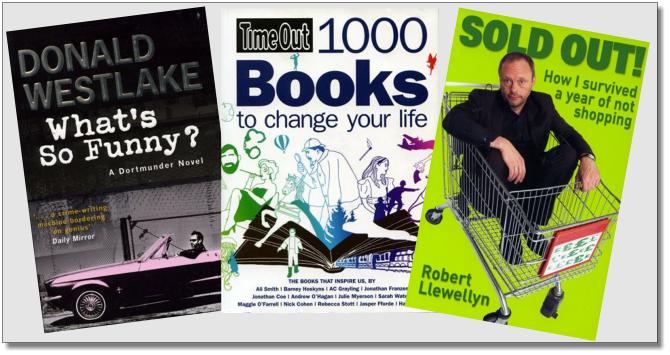 I've previously mentioned the comic genius of Donald Westlake. And I particularly like his "Dortmunder" series. Robert Llewellyn is a pleasing writer, too, despite many years spent in android makeup during "Red Dwarf". The TimeOut book is a clever idea — loads of mini-essays about why particular books mean a lot to a good variety of different readers.
At least the contents of the simmering crockpot are spreading olfactory delights through the house to taunt the empty tum.
And now, at 19:22, it's time to put it to the taste test. There's a promising-looking Alan Yentob "Imagine" programme on later tonight. But I shall (continue to) give "White Sands" a miss.