2012 — 29 December: Saturday
Somehow1 it's once again time for the final Brian Matthew "Sounds of the 60s" programme of the present year, Mayan calendar 'predictions' having come to naught. Brian's having an all-ladies edition, though having joined late, I hadn't realised until he mentioned it.
But he won't be playing anything by Kate Bush, CBE :-)
Is nothing sacred?
I mean... when there's a Folio Society edition of James M Cain's turgid pulp potboiler The Postman always rings twice for gawd's sake? Mind you, I must admit Rafelson's film version certainly added a little spice to what was a pretty boring three weeks in a Winchester hotel courtesy of IBM when I joined the Hursley Lab in June 1981. Nice piece:
Even Cain's fellow renegades were shocked. Raymond Chandler, another ne'er-do-well with a suicide streak and serious mom issues, fired for drunkenness from his job as a mid-level executive in the oil business, was finishing his own debut, The Big Sleep (1939), with its comparatively uplifting cast of pornographers and nymphomaniacs. "Everything he touches," Chandler fumed about Cain, "smells like a billy goat [...] He's every kind of writer I detest [...] a Proust in greasy overalls [...] the offal of literature."
Of all things, Cain wanted to sing opera.
Perfect Hollywood fodder, of course.
Telling my chum Zeno...
... about that lovely XKCD cartoon yesterday triggered an amusing anecdote from him about his winning a prize from ITT (who'd been running a series of competitions in job ads in "Computer Weekly"2 back in 1975). This, in turn, reminded me of a story from my own murky past at about the same time. Only now, as they say, can it safely be told. (Link.)
My afternoon was considerably enlivened by an unscheduled visit from Tall Thomas with his two youngsters. He was returning a small batch of CDs I'd essentially forgotten he'd borrowed, and he showed up in perfect time to translate for me part of the Dutch blurb on the back cover of today's DVD postal delivery: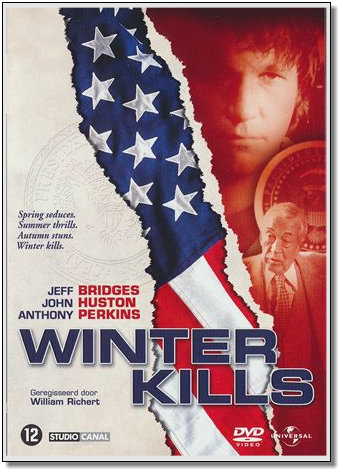 Based on the novel by Richard Condon, this is a 1979 paranoid (?) conspiracy thriller that ticks every box your average political conspiracy theorist could ever wish to see ticked. But why has it basically disappeared without trace? Why have I had to import a Dutch release? Is there a conspiracy?
Hell's bells!
I have just been reduced to helpless tears by one of the selections in the "Pick of the Year" radio programme that's been assembled by Harriet Cass. Amazing.
Having just popped...
... a text I wrote back in Xmas 1995 here, and a little ditty about dear Mama here, I've been listening to a riotous adaptation of Trollope's "The Eustace Diamonds". (It's somewhat peripheral, but generally regarded as one of the six great 'Palliser' novels.) Meanwhile supping a fresh cuppa, of course.
Footnotes