2007 — 24 July: look! there! up in the sky!
Is it a bird? Is it a plane? No, it looks almost like the sun. And a very welcome sight it is too. Now, maybe, the bog garden's puddle will start to recede. I'm commanded to tell you that "Yesterday, I1 mixed and shifted 80 litres of compost, 40 litres of top-soil, and half a bag of sharp sand and a whole bag of cobbles". She reckons She still has to do 200 litres of compost, another 80 litres of top-soil and another bag of sharp sand. I'll gloss over the odd bucket of chicken manure.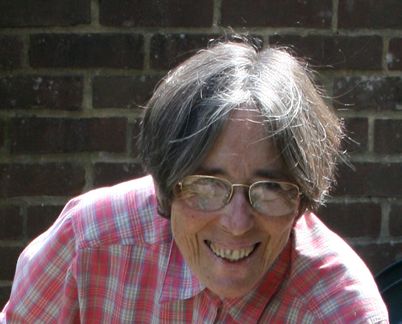 See what my beautiful Girl is up to here. Taken around 4 pm today.
Back out in the unreal (seeming) world
There's another long and thoughtful piece, this time by Robert Kagan here. Its title is "End of Dreams, Return of History". Here's a tiny bit to convey the flavour:
But international competition among great powers has returned, with the United States, Russia, China, Europe, Japan, India, Iran, and others vying for regional predominance. Struggles for honor and status and influence in the world have once again become key features of the international scene. Ideologically, it is a time not of convergence but of divergence. The competition between liberalism and absolutism has reemerged, with the nations of the world increasingly lining up, as in the past, along ideological lines.
Today's jaunt is to Eastleigh
Report to follow. We're on holiday, you know... There, and now safely back and lunch devoured. The sun shone every step of the way, too. Next stop, the newsagent who's been proving most reluctant to deliver our Radio Times plus we need some more pretzels of the sort that, it seems, are only available from Waitrose despite scouring both Tesco and Sainsbury for any sign of same. I must say, Mr Tesco seems to shift one helluva lot of crisps and similar unhealthy junk in this town. He also gave us so much grief with his scan-it-yourself service that we gave up in disgust. Technology is only wonderful when it works. (And not always then, actually.)
All done. Even the pretzels. I tell you, if this is a "rest" week, I'm very glad I've retired!
Phishy business?
Speaking of the sky, Junior received snail mail today, from a satellite insurance service, reminding him that his Sky box is out of warranty. As he's never ever been a Sky subscriber, this is hardly surprising, though it's not a good sign of the quality of some of their data bases. Either that, or he's been / is being "phished" maybe?
Footnote