2007 — 27 Mar: Early days yet
I need my breakfast and my "fix" of the Guardian before I face the cyberworld. And it's after 9 am! Delicious, this sloth business.
Having petulantly mentioned last week that Apple's digital camera RAW file support improvements refused to go on to my already-upgraded OS X 10.4.9 is now a good time to admit that I haven't yet worked out how to get a RAW image out of my camera? It struck me that a .JPG of up to 6MB was more than enough for all legal purposes. As for reporting any of the guff from today's news, I'd rather catch up on the recent showing of John Betjeman's "Metroland", whose bits are merrily dancing onto a DVD-R as I type.
But, if I were to attempt a David Lodge style deconstruction of, say, just the Guardian's front page selection (calls for ministers to establish a national inquiry into school bullying, revelations about the contents of secret Royal wills, the Pope bemoaning the fact that nobody talks about eternal damnation these days, the high rewards for failure on the part of the top chap at ITV, the shambles in Iraq) there's certainly no shortage of input.
Gorgeous #1: tulip
Time for another Canon pic, this time from the kitchen window sill. As before, we'll start with a little thumbnail so as not to overtax my poor server or your patience.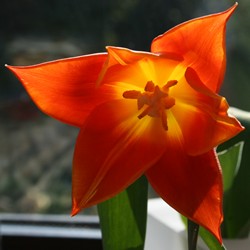 If you want to take a closer look be aware that it's a mite chunky, as files go.
Gorgeous #2: Charlee is my darling
Back during the rainy days of November, I had cause to mention my neighbour's open, one-and-a-half-seater three-wheeler "Charlee Pemberton". Now that the sun's shining so nicely, I have been honoured to make her closer acquaintance as he and I roared off into the Hampshire countryside aboard said Charlee, who looks like this: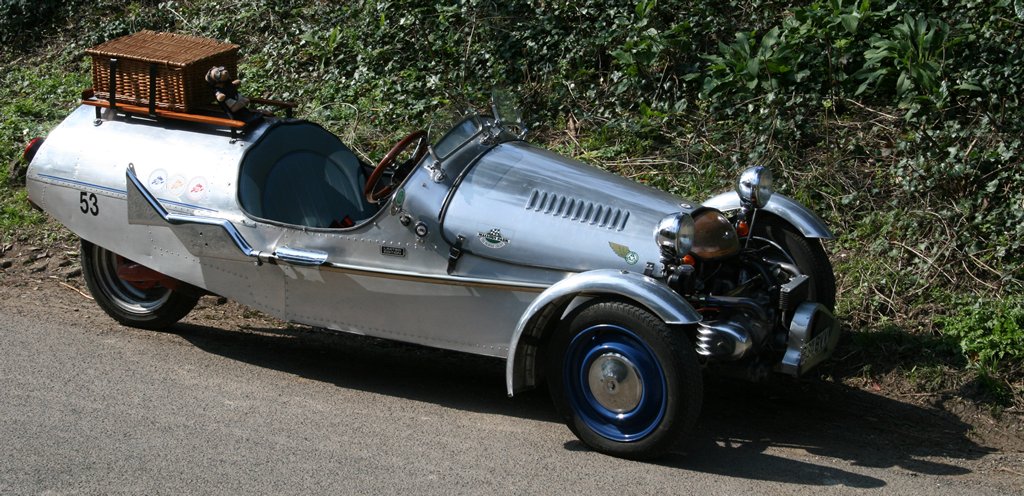 And, if you think she's gorgeous, you should see me in flying goggles!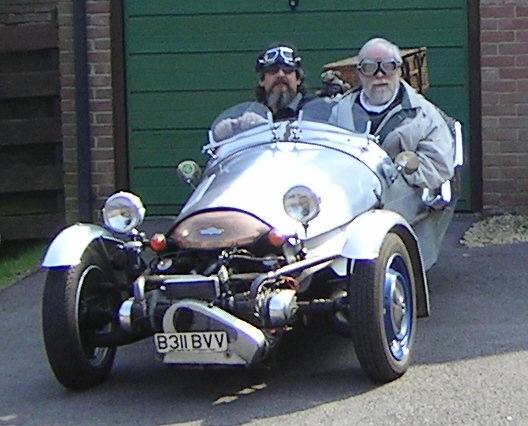 Oops! department
I imagine you can guess who pulled the wrong fuse and took out the server for the last 40 minutes, right?
Give us your best shot, David
I admire fine calligraphy. Here's an example from the ancient little church in Ashley. As ever, a little thumbnail first.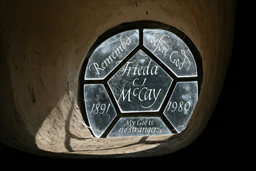 If you want to take a closer look — usual caveats re file size.
Day 144