2007 — 22 Mar: is everybody dishonest?
Just a comment provoked by watching the amazing BBC1 undercover investigation shown last night into working and sales practices at a certain High Street bank — oh, OK, Barclays (since I left them in 1976 when what was then the Midland bravely agreed to give me a £300 loan for a central heating fire, repaid at a painful-seeming £15 per month).
The shot yesterday was taken in the IBM Millbrook office on an Open Day, by the way. Here's a somewhat less solarised version: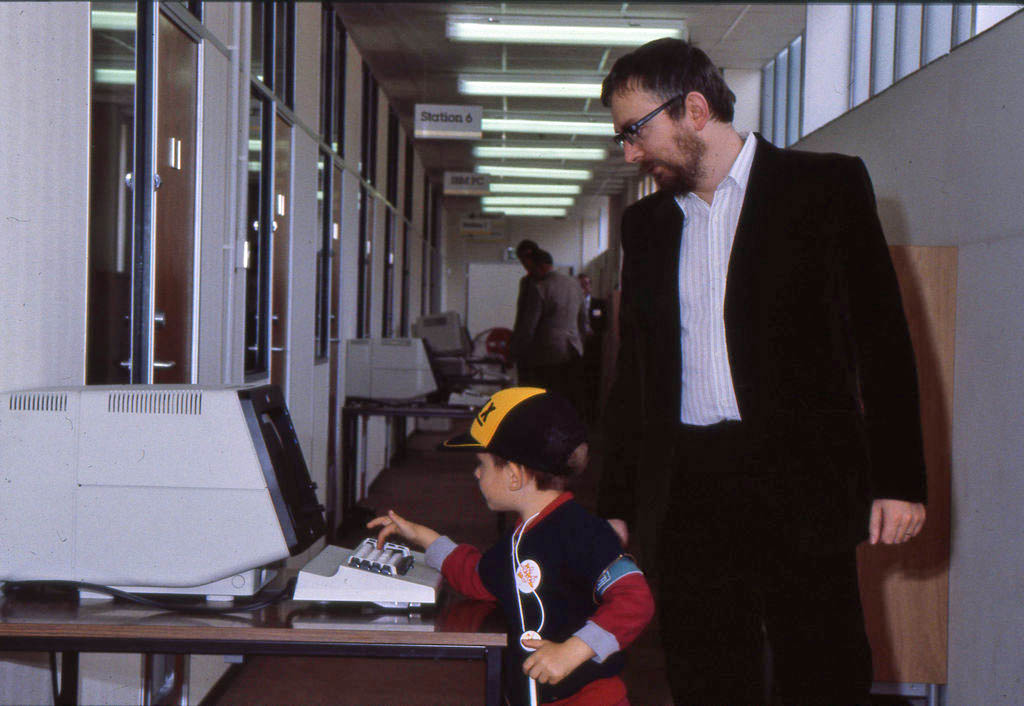 We used to think the 3279 colour terminal was pretty neat! Now it looks, to put it politely, clunky. Still, it was always fun to reconverge the guns from time to time.
Guess where I've been? department
Agreed it was cold, drizzly, and generally overcast. But if a chap can't try out his new image-stabilised zoom lens en route to the seaside then what's a chap to do? I couldn't resist the names on this wonderful signpost: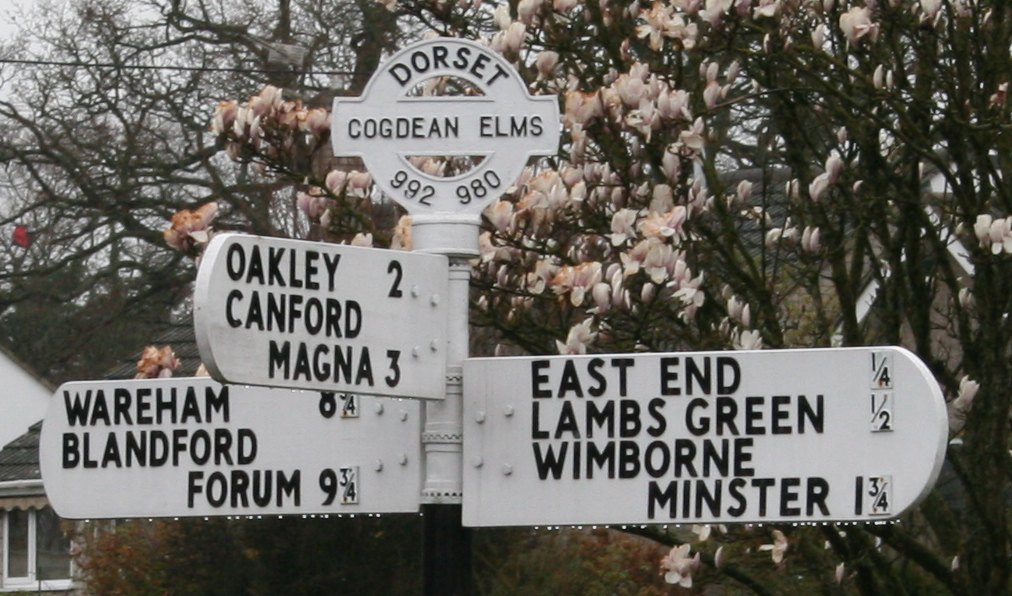 Christa (who's taking this week off) bundled me into the car for one of her mystery tours (which, in the age of sat-nav, is a bit more tricky). We ended up in Durlston at the castle and spent a couple of hours wandering the coastal path from there as far as the Anvil Point lighthouse, snapping random seabirds, passing the Tilly Whim caves (not that they were caves, exactly — more of a limestone quarry, but closed since 1976) and admiring the "Great Globe" — the giant stone globe that Junior first introduced us to after one of his school trips when he was 10 or so.
Two new quotes in one day — (letters "B" and "H") — the latter includes a rare sighting1 of the word "catamite". I always like it when that happens.
Day 139
Footnote