Musings on dear Mama's habitual scowl!
Nothing too original but I was glancing back through this rather prolix ¬blog and happened on an entry where I'd noted dear Mama's odd reluctance to crack1 a smile. It set me musing.
Late 1960s
Having somehow managed to end the decades-long (and puzzling, but unexplained) estrangement with the Midlands branch of the Mounces (nothing to do with me... I was a teenage bystander) we would, on occasion, be invited to parties there. I would happily tag along because I very much enjoyed the company of my newly-discovered cousins. Occasions for a smile, perhaps? In fact, not even when trying on one of her sister-in-law's mink fur coats...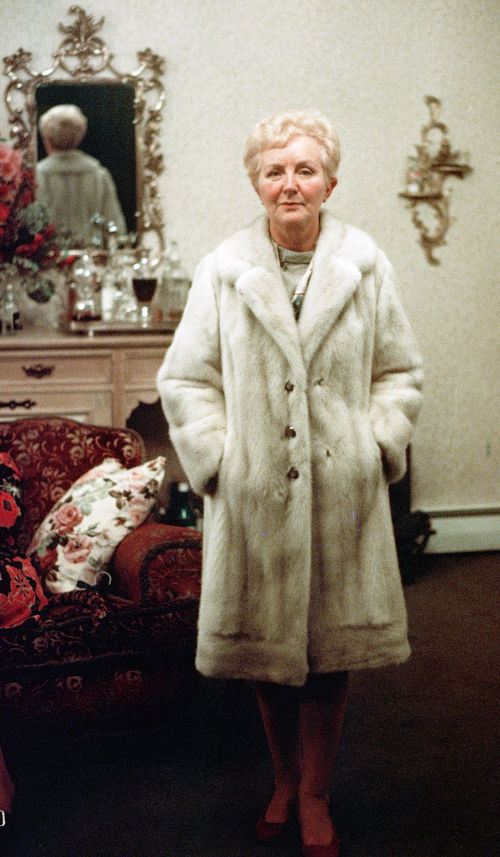 July 1969
I spent a couple of weeks with "the parental units" in a little hotel right on the edge of the Mediterranean. (This was just after leaving school, and just before my second annual stint of summer working at Alcan Enfield alloys refinery in London Colney, largely as a trainee metallurgist. That autumn I was due to start my aeronautical engineering apprenticeship in Hatfield.)
Continental breakfast on a sunny terrace. What's not to smile about?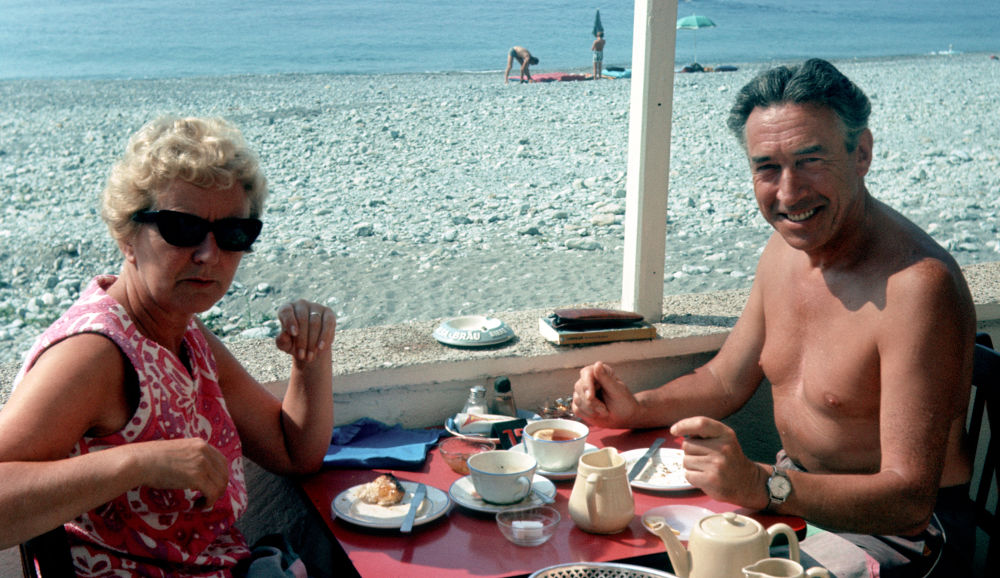 Summer, 1971
Two years later, and it's still the same story. I took this photo in the sun-trap patio of their bungalow in Meldreth: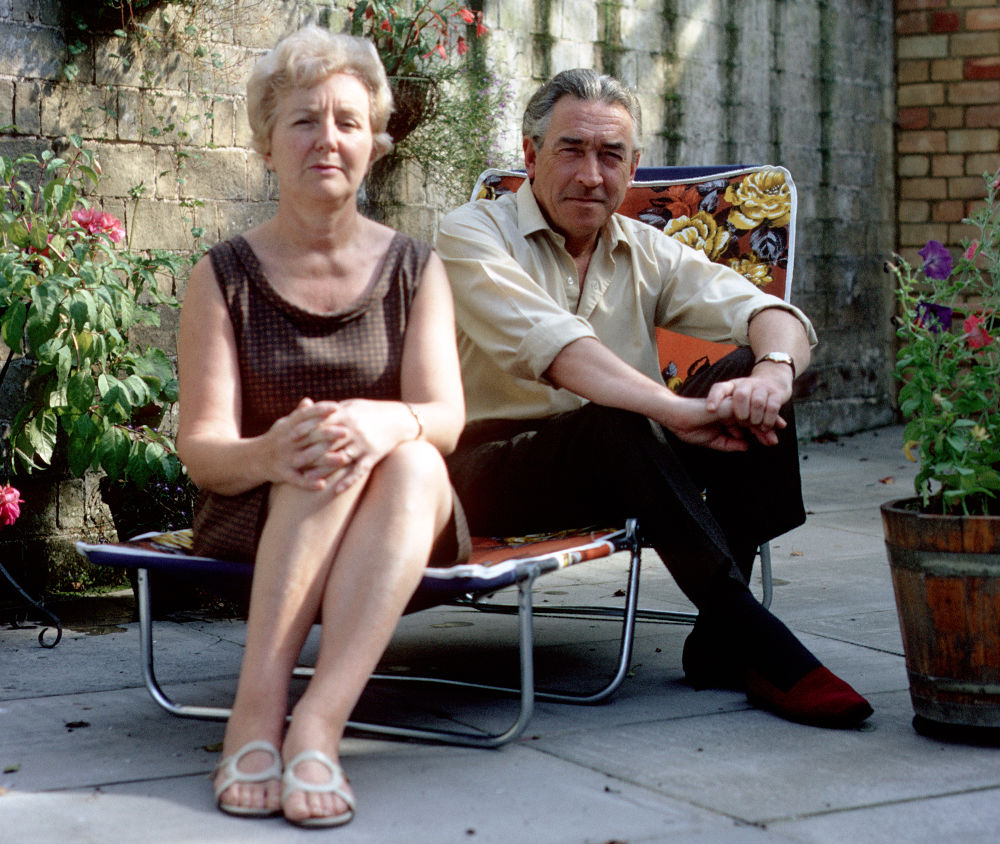 Xmas, 1975
This time, we'd brought her down from Wombourne to accompany us on a trip to Meisenheim. We hadn't wanted her to be alone for her first Xmas as a widow and we hoped she'd perk up a bit on meeting Christa's parents. What was I thinking?!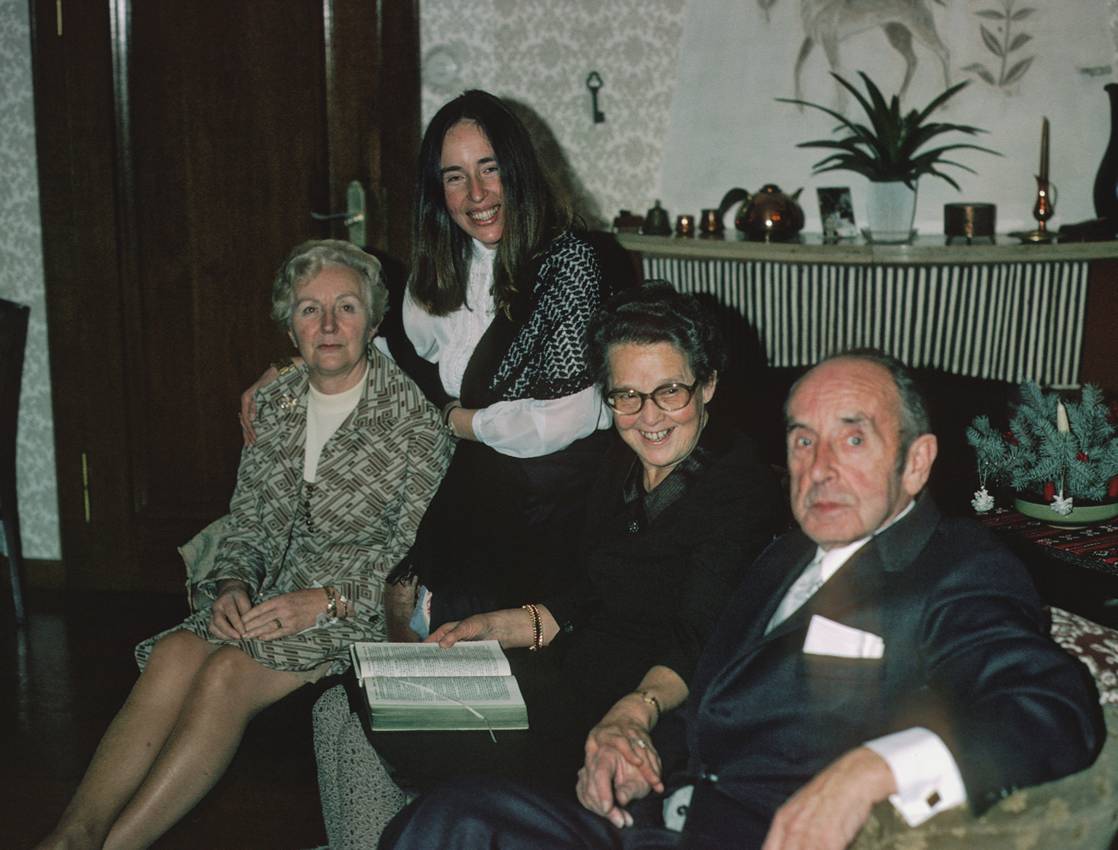 Autumn, 1980
Her first, and only, grandson. I took this on a day trip to Savill Garden when we'd brought her down from Wombourne to stay with us for a couple of weeks: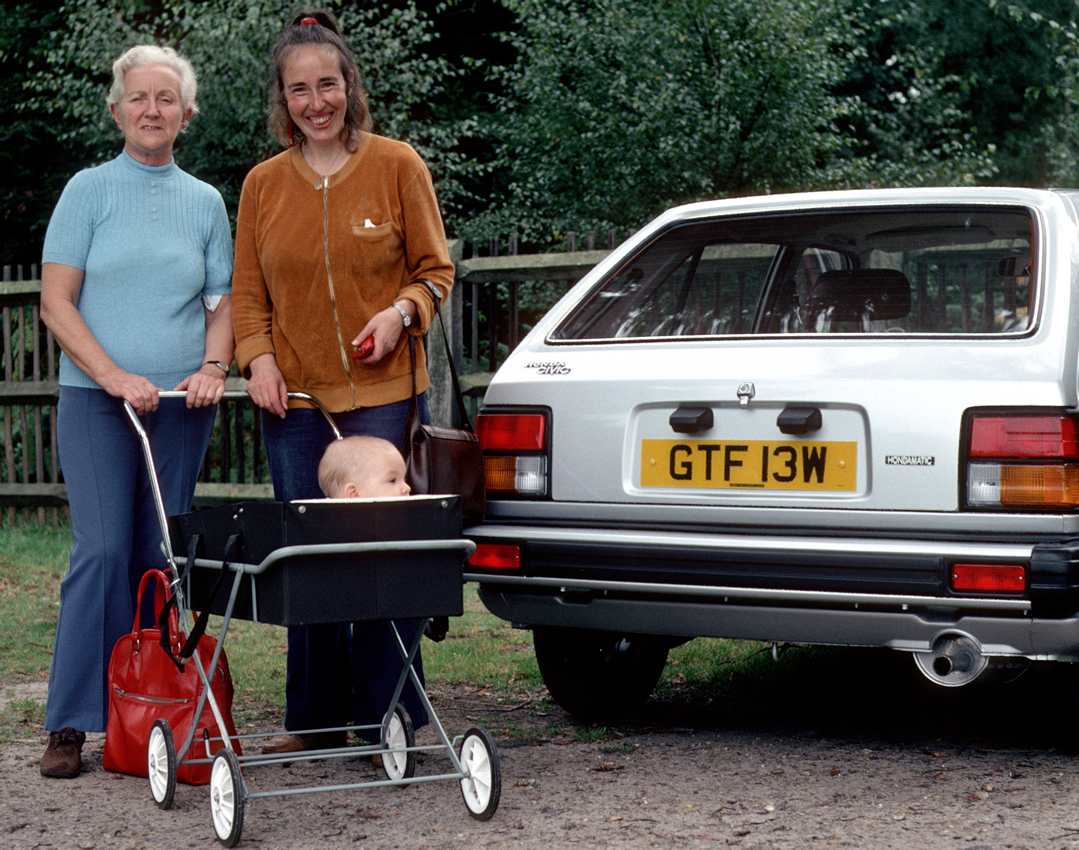 August 2008
When John was over here from NZ that year "her two boys" had driven up to say "hello" and we eventually managed to persuade her to come out with us for a lunch at "The Round Oak" pub a mile or so from her house, alongside the Wombourne canal stretch of the river Stour: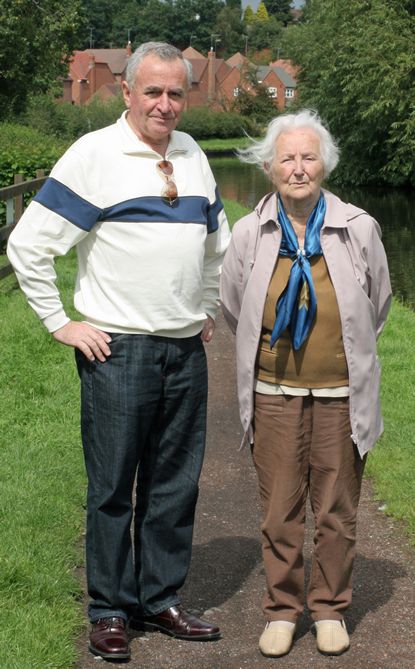 Would it have killed her to crack a smile, I wonder? Still, what a splendidly-consistent approach to Life, heh? What a woman.
July 2011
This is actually the last photo I have of dear Mama. It's not one I took. I'd arrived at the care home to find her sitting with, but completely baffled by the presence of, these cakes: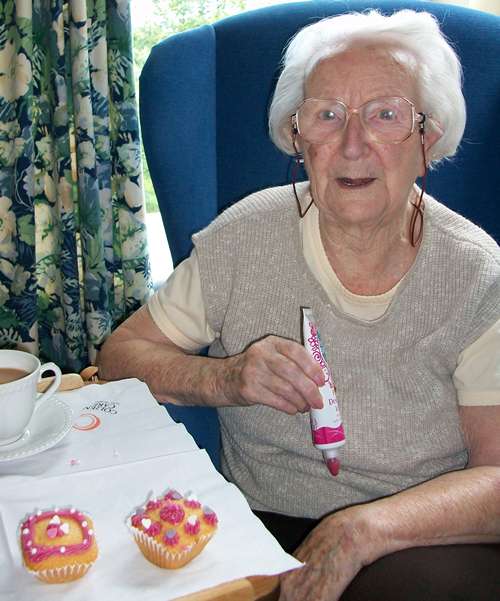 When I left later the receptionist and a therapist explained what she'd been up to and emailed me the evidence by the time I'd got home. Her ability to form new memories had by that time gone totally walkabout.
Footnote