2014 — 19 October: Sunday
Well, that makes a change.1 I've been rediscovering some of my music, and completely absorbed in the stuff. But my second cuppa and some breakfast get me back on track, as it were. Meanwhile, literally on the other side of the planet, Big Bro and niece #1 are staying up past midnight before they nip out to pick up niece #3 and new family from Auckland airport. It (sometimes) amuses and (always) bemuses me to contemplate the thousands of miles my Antipodean relatives all fly without even thinking about it. Can't think where that flying bug comes from, but it certainly bypassed me.
Maybe it's to do with my state of grinding poverty. Or — to resume last night's therapy theme for a moment — something to do with the anxiety induced by being separated from all my toys :-)
Tangled up in Green?
Amazing what lurks — suspended and busily spinning — between the twin towers of my black and green bins out in the back jungle.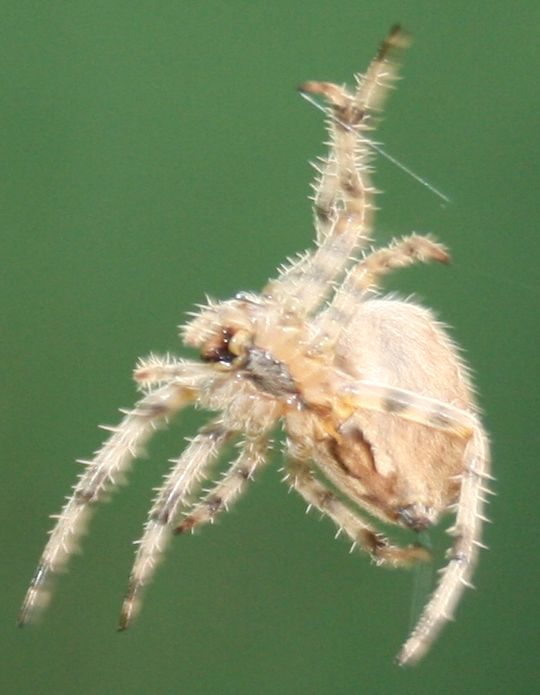 Given the size of the brute, I'd say it's definitely a case of better out than in.
Talking Iris...
... through the process of improving the security of her online banking a few minutes ago has actually paid off for me, too. It prompted me to access my own account and thus quite by chance spot2 I now had somewhat less remaining in it than I will need to meet an upcoming bill due before IBM lobs in the next spot of pension next month. A hasty transfer of a small dollop of the readies from a (you should excuse the word) "savings" account and the security and continued stability of the Western Banking System is once again assured.
(I'd hate to be the trigger for the next domino collapse of the whole rotten house of cards.)
Tee hee
Gotta watch out for those tricky facts.
... leading anti-science activists expressed their concern that the American people, wracked with anxiety over the possible spread of the virus, might desperately look to science to save the day.
"It's a very human reaction," said Harland Dorrinson, a prominent anti-science activist from Springfield, Missouri. "If you put them under enough stress, perfectly rational people will panic and start believing in science."
Additionally, he worries about a "slippery slope" situation, "in which a belief in science leads to a belief in math, which in turn fosters a dangerous dependence on facts."
Seven hours later...
... and he's settled down to play the waiting game: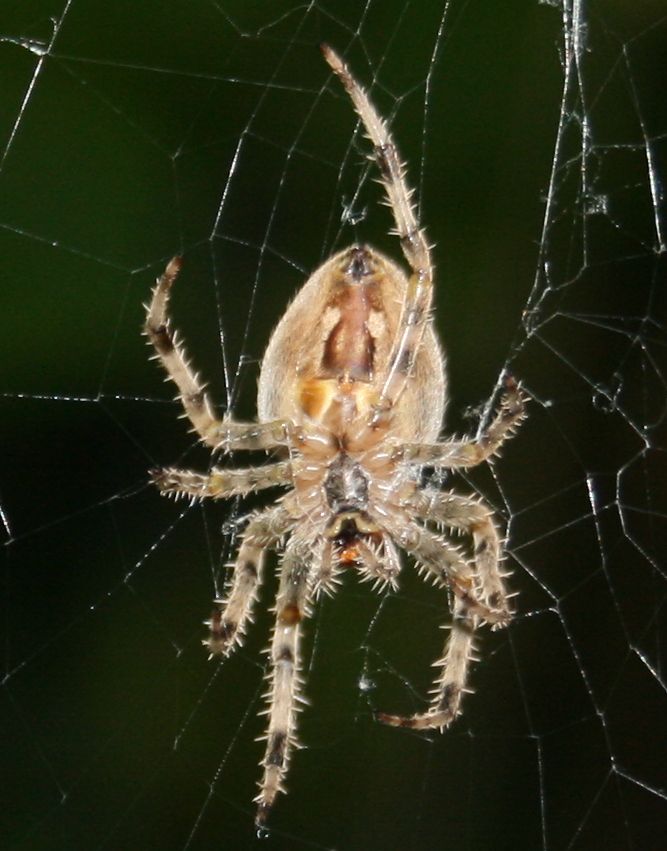 At least the little devil kept reasonably still for this shot.
Mercy me!
Stuart Maconie's featured album on tonight's "Freak Zone" is the deeply weird "Tilt" from Scott Walker from 1995. I can almost hear the listeners switching off. I think the last Scott Walker album I actually understood was the one where he 'sang' Jacques Brel but, heh, that's just me. Helluva voice, though. Recall it was Wally Stott who did the amazing orchestral arrangements and conducting on quite a lot of his early solo work.
[Pause]
Another two bouts of Gabriel Byrne's 'therapy' (bringing me to the end of Week #1, series #1) and I felt in serious need of a blast of good ol' Cold War fresh air — being a fly on the wall of American psychotherapy sessions is probably more bearable if the clients (not to mention the therapist) are people you don't simply want to slap, hard, on the side of the head, I suspect. So I put on "Hunt for Red October".
Trouble is, I was enjoying it so much I've now ordered it on Blu-ray along with "Patriot Games" and "Clear and Present Danger" (all of which I originally had on LaserDisc more than two decades ago). And there was a handy "3 BDs for £17" promotion I didn't even notice until I was at the Checkout. Cool.
Footnotes