2013 — 28 August: Wednesday
A sunny1 morning, during which I must do my next batch of supplies shopping. My cuppa should ensure my proper level of alertness for the early traffic levels — the subdued roar from the motorway was clearly evident as I poked my head through the skylight in the Books Warehouse to sniff the air quality.
Today is a sweetly melancholic anniversary. Life seems to be quite full of the things, lately :-)
Overcome by a mild urge...
... towards further audio acquisitiveness late last night, and bearing in mind the last few GB of my monthly download limit — indeed, my ISP has just emailed me moments ago with their "red" flag, pointing out that I've now used 90.57% (18.11GB) of my allowance for the month — I treated myself to the new (second) John Grant solo album "Pale Green Ghosts", and also to my first-ever pair of (earlier) albums from the not-so popular beat combo (from Denver) in which he sang, The Czars: "Sorry I made you cry" and "The Ugly People vs The Beautiful People".
Two of these three being "Amazon Auto-Rip" I now already have them safely tucked away to listen to ahead of the physical CDs turning up in Technology Towers. He has a fine voice and a very wry way with lyrics.
Meanwhile, I gather...
... the boy Dave has truncated his bucket'n'spade mode to chair an emergency debate about the merits of military action in Syria. I wonder, by the way, who supplied the chemical weapons. It's a strange state that slaughters its own citizens, is it not? What a wonderful world, to be (un)sure.
You (I) learn something...
... every day. One of my least favourite Prime Ministers (and it's a long and inglorious list) read one of my favourite writers:
We have reason to believe that Mrs. Thatcher — Baroness Thatcher, the Iron Lady — read this poem and that it stuck in her mind, because she once quoted a line from it: "Your mind lay open like a drawer of knives." And we are reminded by Archie Burnett's new edition that this image was probably triggered by a passage in George Herbert: "My thoughts are all a case of knives, / Wounding my heart."
Blimey.
Bill Watterson...
... is such a class act. His 1990 speech at Kenyon college has now been illustrated in the style of the wonderful "Calvin and Hobbes" by a chap called Gavin Aung Than on his Zen Pencils blog. Magic advice! I found it on Slate.
Employee ranking in MicroSpit
Sad to say: this rings horribly true for IBM, too, certainly while I was part of it. It all still reminds me, very much, of Knipe.
You are feeling...
... very sleepy. Your eyes are getting heavy... Meanwhile, it may yet turn out that supernovas are not, in fact, necessary for the formation of elements such as gold. (Link)
"Uneasy lies the head"...
... that wears a funny metal hat, let alone does all the nasty things needed to "earn" it and the often nastier ones needed to keep it. No wonder they're all bonkers: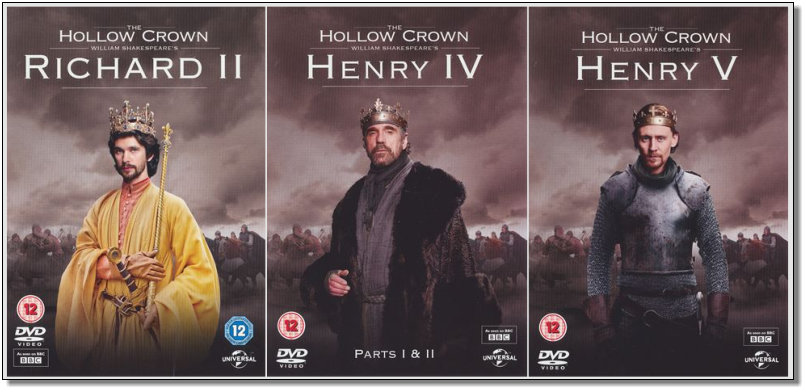 Again, Knipe springs to mind. Still, this 2012 DVD set works out at less than 6d per minute in 'old' money. Definitely good value for a batch of the Bard.
Whether this afternoon's...
... further trio of more locally-sourced video goodies will prove any more, or less, uplifting than the Bard remains to be seen: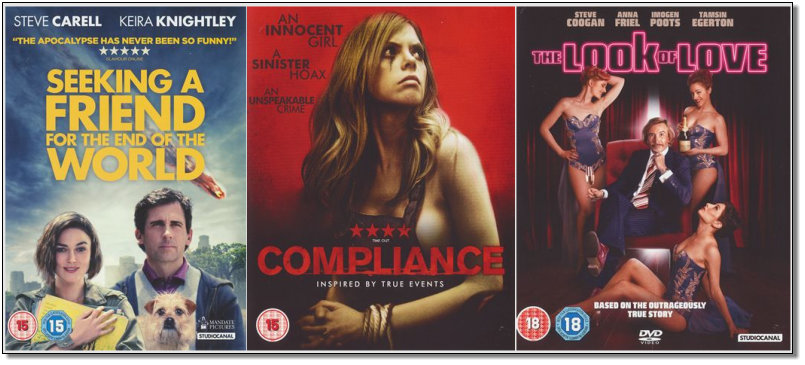 I'm less sure what springs to mind, too. But Michael Winterbottom is generally an interesting director, Ms Knightley remains ridiculously easy on my eyes, and I've been waiting for several months now to see "Compliance" — its subject is not all that far removed from Yale psychologist Stanley Milgram's ghastly early 1960s experiment on obedience to authority figures. (The experiment wasn't ghastly; the results were.)
If I can believe the hollow feeling in the tum, it's already rather past time for some lunch.
Some books, it...
... was once remarked, should not so much be picked up and put down... as picked up and flung with great force. I've finally decided Michael Behe's "Darwin's Black Box" is one such.2 On receiving an email today from a chum who, in passing, cast a previously-unsuspected aspersion over the reliability of another chap I'd mentioned who's also still malingering on my shelves — Robert Bakker (and his 1986 "Dinosaur Heresies") — and being already fully aware that Behe's biochemically-based attack on evolution has been (shall we say?) robustly criticised, I decided to take myself out for a little stroll on this Interweb thingy to see if there was any sensible consensus. Yet.
I really ought to know better by now. Anyway, before I finally employ "natural (de)selection" I've just been leafing through the so-far-unexplored pages of the rest of Black Box, and found this rigorous dismissal of (of all odd things) Kubrick's masterful piece of 1968 SF:
I was a teenager when I saw 2001: a Space Odyssey. To tell the truth I really didn't care for the movie. It started out with monkeys beating each other with sticks3 then shifted to a space flight with a homicidal computer4 and ended up with an old man spilling a drink and an unborn child floating in space.5 I'm sure it had some profound meaning, but we scientific types don't catch on quickly to artsy stuff.
How dare he?! :-)
The new John Grant album is going on to my "play several more times very soon" list. It's superb. Right! Way past time for an evening meal; it's 19:35 and I'm starving. Again. As usual.
Footnotes