2013 — 21 January: Monday
I've been recently, and coincidentally, tickled by both my ex-ICL, ex-IBM, planet-sized-brain chums called Ian.1 The more distant (I'd wanted to say "soi disant" but only because I had some thought of reaching for a misguided word play) assured me:

I rarely read your site for the simple reason that it is TOO
ADDICTIVE and I am submerged in un-done tasks. I keep away from
your site as if it were cocaine. Which is good and bad.

I didn't ask how he knew — it struck me as impolite. I simply pointed him in the direction of a lovely quote I host on my addictive site by Jenni Diski. An extract:
From time to time, Behling says, Martha 'enhanced her sense of well-being with an invigorating pinch of cocaine'. For how long she continued to do this is unknown, but it does suggest an altogether different way of viewing the devoted, domestically driven Martha Freud, who for half a century went about her frantically busy daily round of cleaning, caring, tidying, managing and arranging all the minute details of her husband's life with a fixed and unfaltering smile.
T'other one, who lives not in NZ but just "up the road" near Alton, had asked a technical web question, and cheekily bet I didn't know "the" answer. A mere line of HTML meta attribute code2 was winging back within minutes and, rather to my surprise, has given him a workable solution to the task he'd been asked to implement. I first (and last) used this attribute well over 15 years ago.
The overnight frost...
... has made sure that the malingering fluffy snow is now nasty hard ice. Horrid stuff. Among my own un-done tasks are breakfast and the prep of the next crockpot. I shall need another cuppa to ready myself... [Pause] Right: one crockpot well-stuffed and now embarked on its magical mystery tour towards (I hope) highly-nutritious flavour later tonight. Now, what about that next cuppa? I'm exhausted, so I'm feeling entitled :-)
Much as I may have enjoyed working somewhat alongside him more than two decades ago...

... my policy of politely but firmly declining all such 'networking' invitations is ruthlessly invariant. I'm retired, you know. And increasingly ornery :-)
As noon races towards me the sky is blue, and calm. The sun is shining. And my porch thermometer tells me it's nearly up to 0C. Cool!
Last night's viewing...
... was a film by Philip Haas based on AS Byatt's novella Morpho Eugenia: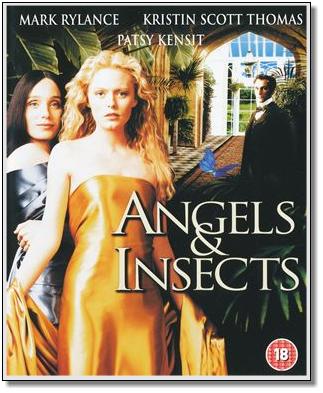 Christa and I enjoyed the only other film made from her work — "Possession" — though opinions varied on its degree of literary fidelity. This one (prices of further second-hand copies of which have soared outrageously since I bought mine) was every bit as unsettling as Peter Greenaway's "Draughtsman's Contract".
In general, I thoroughly approve of fresh air (and apple pie, for that matter). But at just after 16:08 the outside air temperature is once again dipping below 0C, so I've reluctantly decided it's time to close my little window down here. The sky is still largely clear, which probably means we're in for another cold night. Mike's been hoping for rain as he wishes to zip up to "Gecko" for a gander at another piece of video projection kit. I expect I can be persuaded to accompany him provided I can drive over there without undue risk.
For some inexplicable...
... reason, I neglected to note this little gem. I've no idea if it ever got a UK airing, but I'm enjoying it immensely, no doubt nearly quarter of a century (!) after everyone else.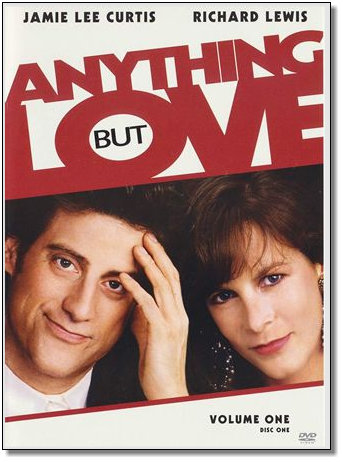 Following the tasty crockpot, what better way to spend part of a cold winter's evening than with the delectable Jamie Lee Curtis? What was I doing in 1990? Perhaps I was too busy watching "Northern Exposure". Or working.3 Or something like that.
Footnotes