2012 — 16 May: Wednesday
The intrepid duo1 have a lunch'n'pint rendezvous lined up, deep in late bluebell country. So it's a good job that the sun is currently (07:24 or so) shining out of a blue sky. The fun doesn't stop there, either. Seeing as how Mike has just bought the Blu-ray of David Fincher's remake? homage? re-imagining? of that young lady with a dragon tattoo (and I've only seen the original Swedish TV trilogy) I shall be joining him for a test screening this evening. Assuming I can get the mud off my boots in time.
Meanwhile, how about a cuppa to deal with the afterburn of today's remarkable grapefruit?
From time to time...
... I dip back into earlier diary pages, partly to convince myself that I have a Life and am continuing to 'carpe' the 'diem'. The easiest way to do this is to hop back a year at a time. Thus I can remind myself that four years ago today I was (initially unsuccessfully) looking for the noise maps that the guvmint of the day had promised. They have now quietly relocated these, here.
Ripping classical music CDs is still easy, but cleaning up the meta-tags is a whole different 'PITA' as one of my chums puts it. Oh well. Nearly time to suit up for the great outdoors. Sun's still shining, too. The bin men will soon have bin and gone. (Ouch.)
Back, after...
... a bluebell walk along Hooksway that was largely notable for the absence of said flowers. But it was sunny, the hills had at least as many contour lines as previously, the pint of "Otter" was very tasty, and the venison pie a delight.
Having decided to waste no further time in fruitless shelf-scouring for the Louise Brooks book last Saturday, and having spotted not only the existence of an expanded edition, but now with a bonus introductory essay by Ken Tynan, that (and the appropriate accompanying film) were waiting patiently on my doorstep when I got back home: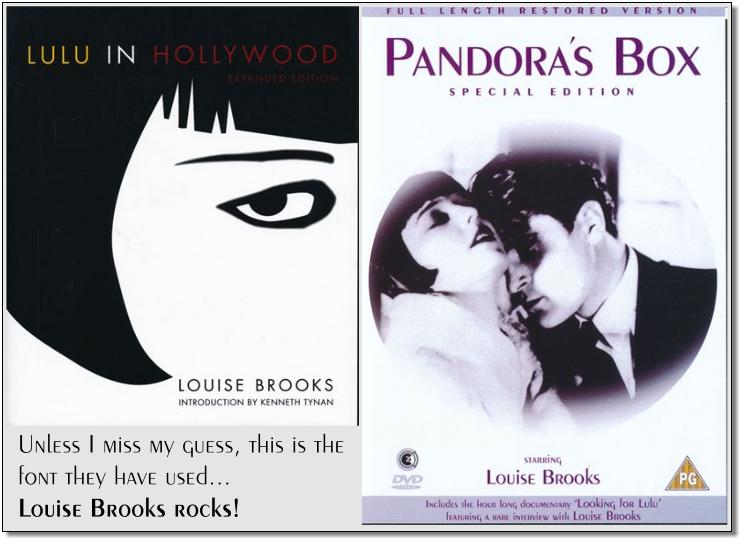 I'm amused to see that Second Sight chose a perfect font in which to set their descriptive sleeve notes.
Footnote