2011 — 31 October: Monday
My fridge tells me1 it's feeling all empty and hollow inside so I fear breakfast will have to wait a while until I've nipped out and got it some comestibles for it to chill out over.
Back, breakfasted, and...
... browsing somewhat randomly at one of my usual Interwebbed watering holes (IMDB, of course) reveals some very interesting films heading towards us:
The Skin I Live In from Almodóvar
Tomboy from Céline Sciamma
The Kid with a Bike from Jean-Pierre Dardenne
Margaret from Kenneth Lonergan
A Dangerous Method from David Cronenberg
Restless from Gus Van Sant
Carnage from Roman Polanski
Shame from Steve McQueen
But before any of these I suspect tonight's entertainment will actually be Mr Postie's latest delivery: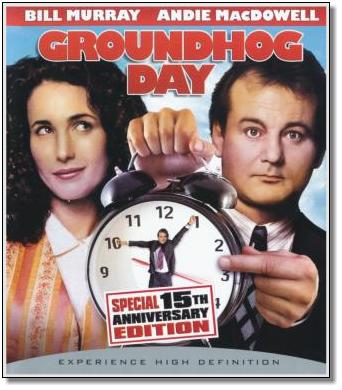 It's one of my favourite films. [Pause] But it will be preceded — of course — by lunch in a few minutes, and also by a quick whizz out to see dear Mama in the care-home and to top up her chocolate cache. [Pause] It's still not actually raining, but I wouldn't bet on that staying the case. It's 13:47 and time to make my move...
Back again
Given the fact that the ol' dear...
asked me her age four times in the space of the first 15 minutes today — reacting with identical2 shock each time to my answer
is evidently less clear than ever (if that's possible) about her current whereabouts, situation, and surviving family3 members
continued to interleave the expressed wish to "go home" to her parents with that of going to sleep and not waking up...
... I gave up on any further pseudo-conversation, popped her fresh batch of chocolates into the dressing table drawer, and took my leave without even waiting for the afternoon cuppa. I'm sure it sounds callous, since it certainly feels callous as I write this, but I have better things to do with whatever time remains to me. "Sanctity of Life"? Do me a bl***y favour.
I need that tea, Mrs Landingham. Now!
Footnotes