2010 — 23 December: Thursday
There's a lot to be said1 in favour of an occasional small libation at bedtime, but getting up early the following morning does not follow quite as night follows day. Still there are faint signs of sunshine out there (at 10:42 or so) though the car windscreen is again heavily frosted. There's still crunchy ice malingering underfoot, too. I shall take a close interest in weather forecasts for the next few hours while I make up what's left of my mind about whether or not to drive up to Birmingham to stay with my cousins for a few days.
A cup of tea if you please, Mrs Landingham, and then it will be well past time for breakfast having just admired the fresh orchestration of some Gershwin and the newly-acquired poster of a UK motorway map... Here's my local patch...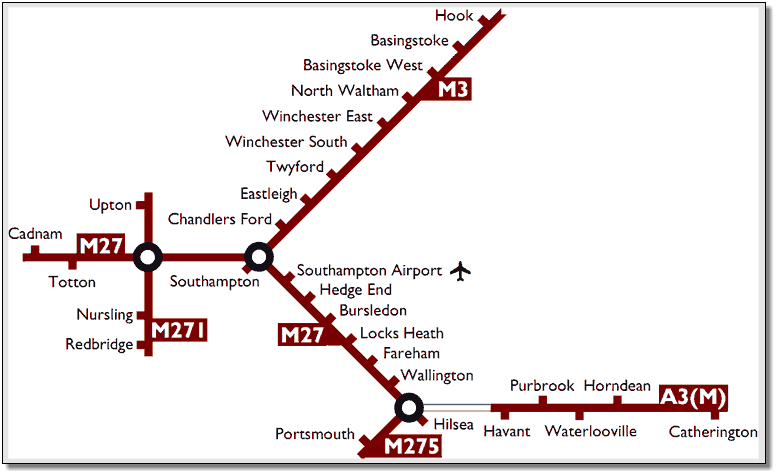 ... as you can see, it's been cleverly reworked in the style of Harry Beck's iconic London Underground diagram. It was just one of the items on one of my cluster of backup hard drives that I recently rediscovered and decided to treat myself to. You can see it here and buy a copy via the Map Centre shop in Hereford, here.
Now here's a story that...
... perfectly encapsulates the festive spirit of the season, don't you think?

Though quite how kommunism is able to kountenance the koncept of a "holy war" (nuclear or otherwise) is a bit of a konundrum.
As I mentioned...
... a couple of years ago, I've long admired the graphics talent of Raymond Briggs. (If you have somehow missed "When the wind blows" do yourself a favour and get with the programme, if only for the superb Roger Waters soundtrack.) Anyhowsoever, Peter and I watched the animated version of Briggs' "The Snowman" when it was first shown on TV, and I was quite tickled to discover a hard(ish) rock version of Howard Blake's Walking in the Air on the 1983 CD "Bent out of Shape" by Rainbow.
Now I've just downloaded a delightful (free) new ska-influenced version from the Smerins Antisocial Club...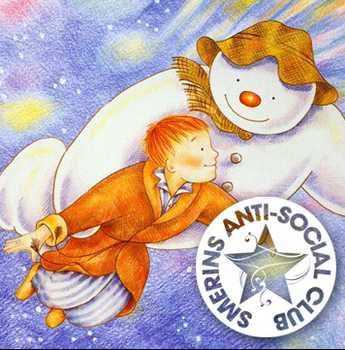 Highly recommended by this not yet jaded amateur music critic! (But, recall, I also loved the "Dub Side of the Moon".)
Crikey, it's 14:18. No wonder I'm starting to feel peckish. Lunch, where's my lunch? Oh, that's right — I've got to go and make it myself
:-)
Thanks, Mr Postie!
I suspect this will be it for a few days: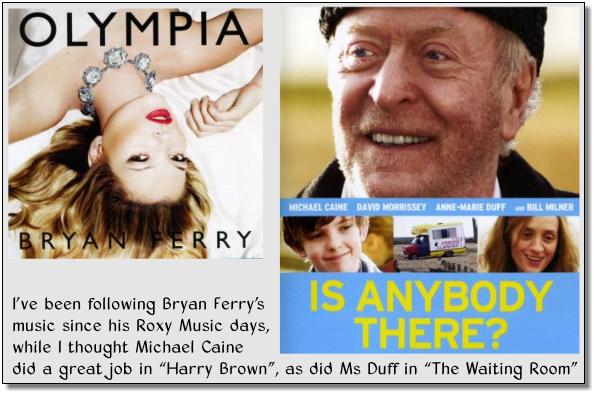 Time to stick the credit card into the freezer, perhaps? I was unamused to hear that some stores intend to phase in the VAT increase early to "lessen the shock". Talk about maximally perverse logic. But as long as I can afford my tea... and the bill to run the kettle. [Pause] The only word I can come up with after my initial listen to Olympia has to be "lush", and can be equally applied to the dense sleeve notes by Richard Williams, too. I didn't know Ferry was singing in a Newcastle soul band2 in 1967. And that is Kate Moss on the cover. Not to mention the eminently recognisable David Gilmour on a couple of the tracks. Very good stuff.
Yep! Follow me back to 1980, and (depending on your visual acuity) click the pic: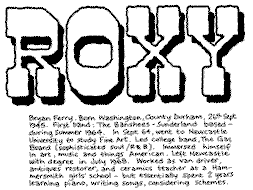 The Rotring genius of Pete Frame
Time for more food, I think. It's 19:09 and I'm hungry (again). [Pause] The film is excellent but, I have to admit, it puts you (well me, certainly) through an emotional wringer.3 I'd previously heard Caine talking about how it upset his wife to see him die "for real" of natural causes (as the wonderful euphemism has it) on screen. More tea, quickly! And, I think, a ginger nut :-)
Footnotes