2010 — 5 December: Sunday
My recent gentleman caller1 emailed me overnight from Cincinnati with a link to Amazon US for an earlier variant of that long-sought TONTO's Expanding Head Band CD. Somebody selling via Amazon UK is being just plain greedy.
Snow going?
Nearly. It's 07:30 and exactly freezing outside my front door. Another cuppa, Mrs Landingham, and quickly... I shall need it if I'm to venture cautiously out on a supplies run.
Small World dept.
I relatively recently acquired this 1972 recording by the Don Rendell Quintet...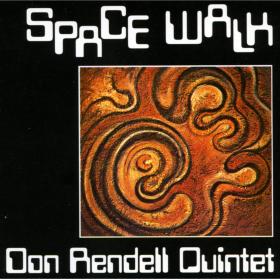 ... but have only just realised that (besides its odd use of the data70 font four years after its appearance in Kubrick's 2001) I actually knew the recording engineer — David Baker — who (when I knew him in ICL in the mid 1970s; he joined to work in our little recording studio at Beaumont, Old Windsor) drove an old Rover saloon (the poor man's Rolls-Royce2) and sported a splendid beard.
Although (at 08:46) it's now daylight out there, it's actually slightly colder than it was earlier. Grrr.
One should do something new every day, don't you think? So I sat outside in the car, warming up the engine, while eating my breakfast cereal. That's a first for me. And it's now crawled up to +1C, though the icy bits of snow are incredibly slippery. I hadn't realised Aaron Copland died 20 years ago; BBC Radio 3 brought me up to speed.
Unless I miss my guess...
... it's nearly time for a spot of lunch. Crikey, there's just been a Sunday Mr Postie. It seems MBNA wants me to borrow "money" from them to pay off other credit cards. Interest-free, but a 3% fee with a £3 minimum.3 Meanwhile, dear Mama's care-home wants a £50 cash float for their administrative convenience. (I've just checked, and Mr ERNIE will offset half of that amount this month. Isn't that nice of him?) And Bibliophile wants me to buy more books when I've only just finished housing my present set — nor have I even finished colouring all of them.
I don't think I have...
... quite what it takes to be a locust. But there's obviously a swarm of the things, and they've already denuded the Waitrose shelves of some, at least, of what I was intending to pick up. No matter, I have enough to get by and (as Dad used to say) "enough is as good as a feast".
It's 14:34 and a balmy +2C on my front porch. Hardly any ice remains except where snow had been piled up. But it was rather misty. Why don't drivers use their lights?
The leaky Ship of State
It was Sir Humphrey who said the Ship of State was the only vessel that leaked from the top, though I doubt the thought was original even back then. I thought Neal Ascherson's piece was well-argued, though it's attracted a number of dissenting opinions. Snippet and source:
The American diplomats are smart enough to know that buttering up the Americans is a routine which incoming British leaders think they have to perform, and that most of them privately resent it. They do it largely for reasons the state department understands only too well. Britain's "independent" nuclear deterrent flies the threadbare rags which are all that remain of the United Kingdom's lost "Great Power" status. But its manufacture and use are in reality dependent on the supply of American technology and American strategic decisions.
This tickled me: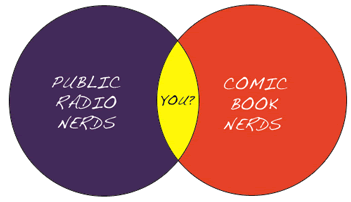 I note the last of the frost-blackened grapes have shuffled off the mortal coils of my little vine. Must be nearly winter. It's certainly cold enough out there. KBO. I shall try to remember to catch the PlanetRock "Amps off" slot for a change this evening. One cannot live by the "Freak Zone" alone.
Even though the featured album this week has just been announced, and it's "Zero Time" by TONTO's Expanding Head Band... I live in a Koestlerianly coincidental Universe, it seems.
With less than 30 minutes to go before Guy Garvey's finest hour I've moved over to the "Thistle and Shamrock" Gaelic music on NPR Worldwide. I've also finally succeeded in using all seven digital audio inputs on my AudioLab pre-amp. Excellent! (Proof.)
Time for a cuppa, surely? And to do the dishes.
I had to smile...
... when I re-read this plaintive observation:
Of course, I spent far too much on books and records. In July 1961 I note that I had 5,000 books and 1,500 records in the house. By 1963, I had 10,000 books and 4,000 records. Today I have about 25,000 books and the same number of records. This probably goes a long way towards explaining why we never had any money.
Recall the Hampdenshire Wonder! I have to cull my own library at around the 10,000 mark as my house simply cannot hold any more.
Just heard a car go crunching past — yep, it's -3C already out there. Yuk.
Footnotes