2010 — 5 November: Friday
Bearing in mind how long it took me to track down a piece by the late Alan Hovhaness (he wasn't late when I began my hunt as a background task in about 1979 or 1980), I was intrigued by an interesting overnight email from a stranger1 and the audio chase is afoot. The task is to identify the opening fragment of what is obviously a Ry Cooder track at the start of the 1983 BBC episode featuring him chatting to the late, great (and deliciously gravel-voiced) Alexis Korner in the "Guitar Greats" series. And don't tell me this was recently repeated on BBC 6Music, since I was made aware of that in the email.
Still, I happen to have the original 1983 programme on a minidisc, though without track details. It seems, if I play this track to a mobile phone there is a "Shazam" facility that can do the musical equivalent of OCR-ing text and possibly work out the track and (no doubt) where to buy it. So next time Peter and his g/f drop by, there's a challenge!
Meanwhile, having caught the glass recycling chaps for the first time in six months and thus offloaded my little horde of jam-jars, I'm now feeling quite virtuous. Tea and breakfast, and I shall be ready for my delayed expotition East to the Nova that is Tech to watch my main co-pilot collect his next PC. While I snaffle a catalogue and mooch round their little showroom. Trying to keep my credit card in my pocket. My current PC workhorse is approaching six years old. But then, so am I, mentally.
I'm safely back...
... by which, of course, I mean the credit card is unimpacted. The fact that I forgot to carry my wallet may have helped in that respect. But now (12:06) it's time to do some of the more mundane bits of my endless round of domestic administrivia. Off we go again, therefore.
"What's good for GM is good for the US"
I've just listened to the story on NPR that you can find and read here. Seems the US guvmint wants to get out of the car-making business, and has produced a prospectus for its IPO of shares in GM. Said prospectus has some unusual features. Like saying "don't trust the figures it contains". Cool.
Software is strange
I mean: here I am, scanning merrily along with the software package that came with my Epson V350 Photo. All of a sudden, it goes (or rather, doesn't) on a go-slow. Reboot Windows. No change. Power scanner on and off. No change. Replace scanner physically by its ancestor, the Epson 1660 Photo Perfection that I'd passed along to Christa for her long-term Meisenheim history and family photos project. Dig the TWAIN driver out of the depths of Epson's web site. Install it. Fire it all up. Excrement off an earth-moving implement, but now unfamiliar (and still hateful) user interface.2 Replace scanner physically by the V350 again. Excrement off an earth-moving implement.
As I said: software is strange. You just have to remind it "who da man?" from time to time. It's 16:37, grey and drizzly trending steadily toward black and drizzly. Ghastly time of year.
I've enjoyed two previous books by this sparky chap, though I suspect our political views are somewhat unaligned: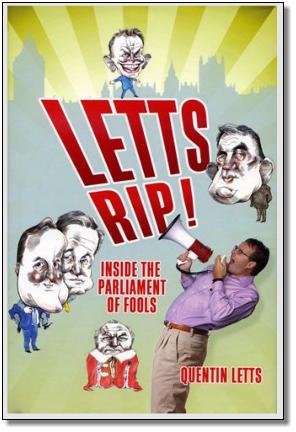 Whether it will be enough to dislodge me from my present reading (Neil Gaiman's stunning "Sandman" saga) remains to be seen.
Time (21:14) for a break. I shall kick back with a borrowed Blu-ray of "Dear John". And continue to ignore all the idiots out there with their bangers.
Footnotes