2010 — 30 June: Wednesday
Flaming June had returned with a vengeance by the time I left the Land of Nod. Sounds from a delivery lorry pushed me back up the cliff of consciousness (I thought it might be the carpet) and, by the time I realised twasn't for me, I was up and ambling around. It's 09:44 and a cuppa is completing the rebooting processes.
I did enjoy last night's programme about Diana Athill, by the way. Quite a character. And niece #3 reports "pushy grand-daughter is still on the case" and will keep us updated with the results of dear Mama's assessment (carried out yesterday, it seems). Also quite a character.
What's the French word...
... for schadenfreude, I wonder?
The sports minister, Rama Yade, criticised the French football team for living it up in a five-star hotel during the World Cup, while she was booked with five of her staff into an even more expensive hotel in South Africa. When this became public she stayed at the French consulate instead.
It seems the president is hanging on to his recently-acquired European Airbus, so that's a comfort. And this suspended Harrier should tickle Big Bro: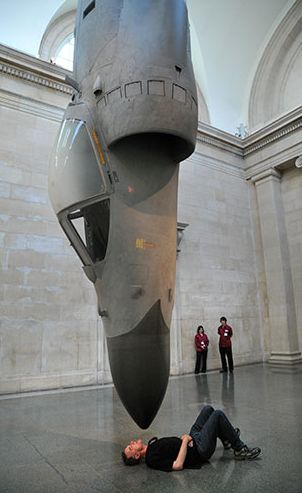 Or is it simply "fly by wire"?
The eye of the beholder
Who said the camera doesn't lie? It's a flashing GIF so don't stare too long.
To the hackers
My server logs suggest there are still some people wasting their time1 poking around here for PHP, JavaScript, Joomla, and MySQL holes. If you don't see it, it's not here. Recall "Virtual, Case 4!" :-)
Overnight, I seem to have had a visit from tenacious but stupid2 email-harvesting spambots:

There goes another 4.5MB of my server bandwidth.
Home is the hunter
What with it being such a nice day, after all, and in the continued absence of any meaningful ability to put the house back together until the next batch of new carpet is firmly in place, I decided to check out the stuff on offer in the new store adjacent to Jessops in Hedge End, the scene of my Carphone Warehouse bump when still on "L" plates and buying Christa a mobile phone for her to use in the hospice.
Neither they ("Best Buy Co UK") nor PC World bother to stock desktop PC gigabit network cards — the world appears to have gone wireless big time for some reason — but I got 15m of Cat6 network cable in gentle pursuit of some future plans. And (having noted a trailer for "Mic Macs" in February) I bought a DVD of it there, along with a couple of others: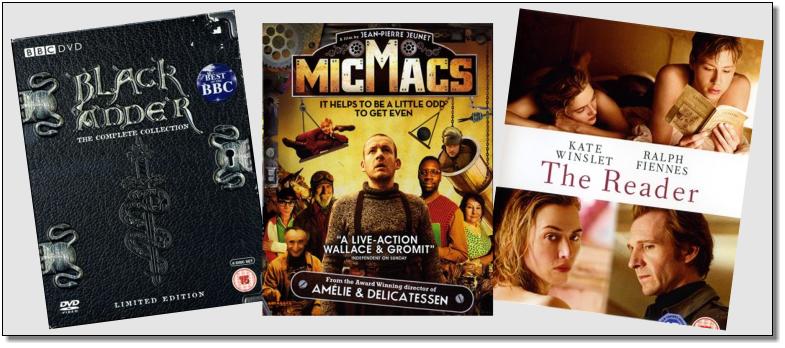 They have much better prices on a range of "World cinema" titles than HMV in the High Street, by the way. It's so good to be able to drive around, and very nice to be retired. Sadly, my main co-pilot isn't up for a cuppa anywhere interesting this afternoon, so I shall just potter gently around nibbling away at a subset of the myriad of tasks. It's 14:44 and BBC 6Music is keeping me pleasant company. Time for the next cuppa.
A flurry of emails has arranged...
... a trip up to dear Mama's hospital in deadly dull Dudley for a meeting with the social worker assigned to her "case". So that's my Friday settled. I shall rendezvous with Claire (niece #3) who's taking a chuffa up there from London. The cafeteria at 13:00 is our agreed target. We'll take it, as it were, from there. I have a nasty suspicion this has scuppered Claire's plans to watch her older sister Rachel (my loudspeaker-destroying helicopter-pilot niece #2, briefly over from NZ) playing cricket that afternoon.
I feel the need for another cuppa! It's 17:07 and has been getting steadily hotter as I beavered away first relocating my in-house server behind the sofa (for the time being) and then refreshing its content. It's been off the air for a couple of weeks but is now whirring (or do I mean "whirling"?3) gently away like a dervish. Actually, I'm feeling peckish, too. How can that possibly be?
Hard to argue...
... with this stunning piece of prize-winning prose:

Well done, Mary Ann R Unger. Christa always delighted in showing me various bits of "history" in and around Trier. Pleb that I am, I usually preferred to visit the hypermarket there.
Just finished watching...
... the stunning Blu-ray that Mr Postie managed to drop among the glass blocks at some point while I was out earlier...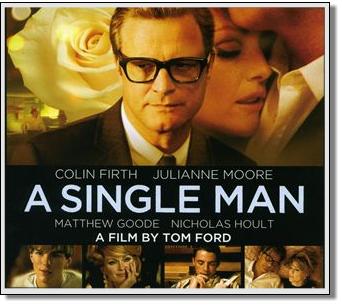 The first thing I can remember seeing Colin Firth in was the film of JL Carr's "A month in the country" (Carr has been a favourite since I read his sublime "The Harpole Report" back in 1973). He was also superb in Forman's "Valmont" (unfairly overshadowed, I felt, by Dangerous Liaisons in the same year). Julianne Moore was pretty unforgettable in Altman's "Short Cuts", striking in Todd Haynes' "Safe", delightfully weird in "Assassins", gorgeous in "Far from Heaven", and fabulous in "The Big Lebowski". Nicholas Hoult I first saw in "About a Boy"... Matthew Goode I recall from "Match Point" and "Imagine me and you". Together, they were completely flawless in Tom Ford's adaptation of a 1964 Christopher Isherwood novel "A single man".
It's 22:25 — how's that cuppa coming along?
Footnotes