2008 — 30 Jan: Wednesday
Another placeholder. Tonight, the theatre. Haven't done that for ages — why ever not? Currently bopping away to some of the music from the playlist I prepped for the Dinner Party Club. To be specific, Deep Purple's "Child in Time" from the Good Morning, Vietnam five-CD compilation. I'm listening on the XP machine, on which I've installed iTunes to access the MP3 library that lives over on the iMac machine at the other end of the study. (I'm sitting at what could be called the hi-fi end.)
I've been exchanging notes1 with my cartoonist heroine Shary Flenniken. We'd planned to go over to Seattle to see her in the autumn of 2004 but (no thanks to the self-styled "world's favourite airline") we never even got off the tarmac at Heathrow after nine hours. Shary did some wonderful work for National Lampoon magazine back in the 1970s and 1980s and I'd love to see it all collected in book format2 and given the respect it deserves. (Taschen, are you listening?)
I'm drooping here, at 00:21, so I'm calling it a day for tonight!
Here comes the sun... again
I've been awake (on and off, as it were) for some time, but only vertical (as it were) for about 30 minutes. It's now 09:45 and the stately music (Mozart's 30th symphony) on Radio 3 has driven me downstairs to get some brekkie. Until then, I was browsing (it would not be wrong to say "idly") the wonderful archive3 of material here. I was a subscriber to the print edition many years ago but, of course, being a working stiff I rarely had as much time to devote to the essays as they needed. Now, although I certainly have the time, what Christa described as the "umph" level is rather lower. Besides, (1) I've noticed a distressing tendency over the years for intellectual essays to have very little positive effect on the way the world goes wagging cruelly on! And, (2) there's the more mundane business of domestic survival to contend with. Even later today. This morning, to be precise.
You've gotta laugh... department
Awaiting me on the doormat today was this little invitation: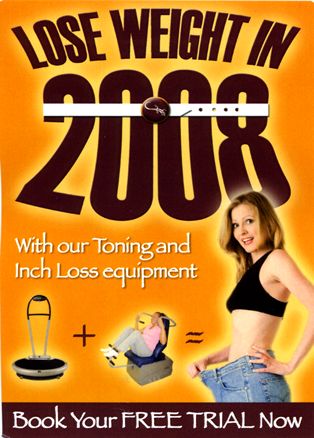 I could comment on a cost-effective, if more harrowing, alternative method of weight loss. But I won't. My current weight is back up to 84.6 kg — whatever that is in Mint Imperials. (If you're reading this, Dr Jo, I hit a low of 80.4 kg shortly before Christa died.)
Home is the hunter...
... from the shops, that is. It's 12:23 and the sun is still shining.4 I even collared the last pair of well-fired loaves (once again) though sadly the slicing process removed most of the crust from one of them. Still, into the freezer with them. Plus a goodly wodge of fresh fruit, and an experiment: cooked slices of chicken breast marinated in some exotic Chinese goo. "Ready to eat", heh? We'll see about that. That's lunch sorted. And Beethoven's Diabelli Variations is hammering away in the background. (All 33 of 'em.)
Fingers (and clothes) crossed...
I've just (16:00) taken Christa's last will and testament and several other bits and pieces to my local Post Office5 to be sent, by Special Delivery, to the bank's solicitors in Sheffield. Now that was very definitely a "first" for me, and more than somewhat melancholy let me tell you! I used to take a certain pride in being able to reduce complex information down to its essentials with clarity and precision. But to perform this exercise on behalf of your late wife's solely-owned assets is a whole different ball of wax, and a very sobering experience. How the hell does one assign a value to all her clothes, for example? Or her extensive German language library of reference materials? Or even the Dell PC I configured for her?
Continuing the morning's weight-loss theme, I suppose I could always claim to be a cross-dresser (making us joint owners of the clothes) though to be fair it's a long time since I could comfortably wear anything of Christa's! (I could just about wear her bell-bottom trousers when we first married, but then I weighed a mere 71 kg back in 1974. I also remember half-inching one of her [many] red jackets for a while on one of our trips to Germany.)
Footnotes